The Skin Care Benefits of Hemp Seed Oil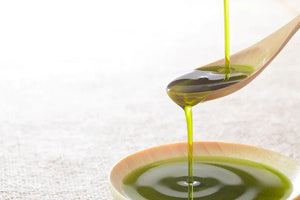 Hemp oil is widely incorporated in many skin care products and cosmeceuticals. In fact, it's become quite a trendy ingredient in the beauty industry! I'm sure you've seen plenty of products promoting it (not to be confused with CBD oil). Hemp oil is not just trendy, but it can offer benefits for your skin of varying properties, such as:
This is the biggest and most well-verified benefit that hemp seed oil can deliver. Hemp oil is an emollient and leaves the skin feeling soft and supple.
Hemp seed oil is high in antioxidant constituents: fatty acids like gamma-linolenic acid (GLA), and vitamins A, C, and E. Antioxidant skin care products may help give your skin some protection against premature aging.
Hemp oil contains components that have anti-inflammatory properties, and current research suggests it may help relieve skin inflammation. This is an ideal ingredient for those with inflamed skin issues, such as eczema, psoriasis, or rosacea.
Potential Antibacterial Qualities
Studies also suggest that hemp oil has antibacterial qualities. Hemp oil, CBD oil, and other cannabinoids are being studied as possible treatments for a vast array of skin conditions like acne, eczema, psoriasis, rosacea, and skin cancer.
Drawbacks or Side Effects
Hemp seed oil has no side effects on its own, although it's possible you may be sensitive to the ingredient if you have a sensitive skin type or allergies. When trying any new skin care product for the first time, be on the lookout for any signs of irritation: redness, itching, burning, or rash. If you notice any of these, stop using the product and consult a dermatologist to determine which ingredients your skin will be able to handle.
Choosing a Hemp Oil Product
Hemp oil is incorporated in many cosmetic and skin care products, from soaps, lotions, balms and salves, facial products, and bath products. Therefore, you should consider these steps when looking into the right hemp oil product that will be best for you:
1. Take a look at the ingredient listing.
Sometimes manufacturers will put just a small amount of hemp oil in the product, simply so they can market their product as a trendy "hemp" product. Hemp oil needn't be the first ingredient, but it shouldn't be last, either.
2. Consider your skin care goals.
Don't just choose a skin care product simply because it contains hemp oil. Consider what the product is designed to do and see if it aligns with your skin's needs. For example, if your skin is dry, you'll be happier with a more emollient cream rather than a light lotion.
3. Look at the other ingredients.
The other ingredients in a product are going to have a lot to do with how the product functions, too. For example, if you're looking for a highly moisturizing product, one that also contains aloe vera, shea butter, and even manuka honey, which is highly potent in hydration, is a good bet. For anti-aging, ingredients with amino acids, collagen, and plumping effects are what you should keep your eye on from the label.
4. Experiment.
All hemp oil skincare products are going to feel differently on the skin. If you don't care for one, don't be shy about switching it out for another brand you may like better.
Your All in One Skin Care Brand
If you want everything – hydrating, acne-treating, soothing, anti-aging – then look no further than Wild Naturals! Our skin care products are filled to the brim with natural ingredients that will transform your skin into your dream texture and appearance, both inside and out. Shop the online store today and discover the incredible benefits of hemp seed oil and more for your skin!