7 Ways to Utilize Aloe Vera Internally & Externally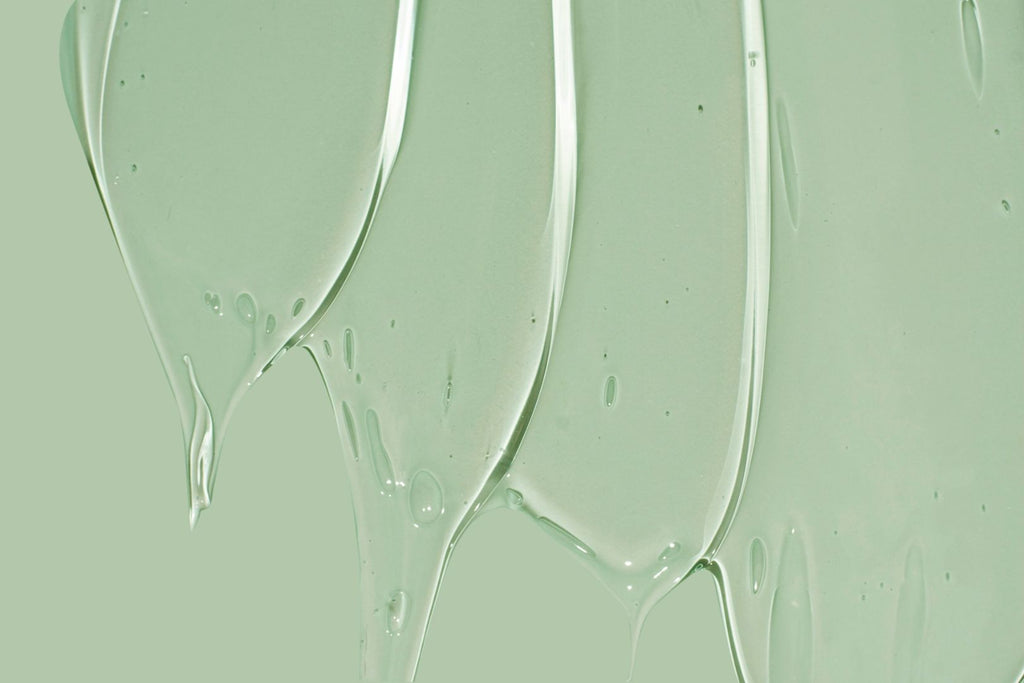 Aloe vera is a powerhouse, we all know that. It's amazing for sunburns and for DIY masks, but do you know all the right ways to use aloe vera in your skin care and hair care? Check out the top ways to take advantage of all the benefits of aloe vera! 
Using Aloe Vera Correctly
Aids in Digestion
Aloe vera is popular in natural health as a digestion aid.
Aloe is chock full of antioxidants which promote a strong immune system and the polysaccharides also have anti-inflammatory qualities. Some people use aloe to help with irritable bowel syndrome (IBS), ulcers and to detoxify the intestinal track.
Aloe vera is soothing to the mucosal tissues in the gut. Physicians have used aloe vera gel to ease irritation in the digestive track in patients going through chemotherapy and radiation treatment.
Those suffering from gastroesophageal reflux disease, commonly known as GERD may also be in luck. Some people use aloe vera to reduce the symptoms from damaged tissues caused by the disease. It's soothing to any kind of irritation. Although aloe vera can be helpful, it's more common to recommend multiple supplements to her patients.
For gastritis, aloe isn't at the top of my list. Instead, it's recommended to use glutamine, which is an amino acid produced in the muscles and transported to organ via blood, with aloe as an additive.
Strengthens the Immune System
Aloe's ability to detoxify helps keep the immune system in check. The body has a much better chance at fighting off illness and infection if as many nutrients as possible can make their way into the bloodstream.
Polysaccharides are the primary component of aloe vera gel. These compounds, which are found in plants, create the thick quality of the gel.
Some of these plant compounds feed the immune system. These same ingredients in aloe can also irritate the immune system, but not in a harmful way. Instead, the immune system ramps up because it sees these compounds as a threat. However, polysaccharides are certainly not a toxin. It's the common reason why people who eat plants have a good immune system.
In addition to this, the antioxidants that are present in the gel ward off free radicals which negatively impact immunity.
Lowers Cholesterol
A few studies have indicated that aloe can play a role in lowering cholesterol. According to the National Institutes of Health (NIH), daily intake of 10 ml or 20 ml of aloe for 3 months was shown to reduce LDL (bad) cholesterol by 18 percent and total cholesterol by 15 percent.
Provides Pain Relief
Aloe vera's anti-inflammatory and analgesic qualities may be helpful in relieving muscle and tendon pain. The gel is sometimes used topically in sports medicine to soothe achy muscles, but taken orally, the anti-inflammatory ingredients may also help with pain.
It's important to note that if you're using aloe vera to reduce inflammation, you should also rebalance your diet. By eliminating unhealthy foods, the aloe vera has a better chance of working.
Diabetes Treatment
There are several ways aloe vera may help those suffering from diabetes. Some research has demonstrated aloe vera's ability to lower blood glucose levels. However, the NIH warns that combining glucose-lowering medication with aloe vera can have harmful effects.
People with Type 2 diabetes may also look to aloe as a way to lower excessive amounts of fat in the blood. Aloe's ability to heal wounds faster may also benefit people with diabetes who have suffered from ulcers or wounds on their legs.
Relieves Arthritis Pain
Arthritis is a chronic condition in which joints are inflamed causing pain and stiffness. Aloe vera contains several enzymes and amino acids that are known to have anti-inflammatory qualities. Evidence is limited, but some people take aloe vera gel orally to ease the pain of arthritis.
Skin Care
The NIH says aloe vera is "possibly effective" for several skin ailments, including cold sores, psoriasis and itchy rashes on the skin or mouth. And although it's most commonly used for sunburns, research hasn't shown that it reduces redness. Most people use the gel for its natural cooling effect on the skin.
Although studies haven't proven the gel can prevent burns from radiation therapy, some research has shown it can promote faster healing after treatment.
Using Aloe Vera in Hair & Skin Care
Hair Conditioning
Mix equal parts water and aloe vera gel together. Next, add an essential oil of your choice. The aloe locks in moisture and blocks external toxins from damaging hair.
The moisture from the aloe also promotes a healthy scalp and the anti fungal elements in the gel are known to eliminate dandruff.
Skin Inflammation
The combination of vitamins and minerals in aloe can soothe skin that is red from inflammation and acne. Regularly applying aloe to the face can help reduce redness.
Psoriasis
Some studies have found aloe may help treat the skin disease. The NIH cites research that used a cream with 0.5 percent aloe and after four to eight weeks, skin plaques were reduced and the overall severity lessened.
Skin Firmness and Tone
Moisture from aloe keeps skin firm while the antioxidants may provide a more vibrant complexion. Aloe is also used to lighten hyperpigmentation of the skin.
Lip Treatment
Aloe can help take the sting out of swollen lips and can also be used as a moisturizer for chapped lips.
Where to Buy Aloe Vera Products
It can be easy to just order something from Amazon with aloe vera in it, but what you can do best for yourself and your beauty routine is to do your research and not just buy the first product you find. At Wild Naturals, all of our products have aloe vera as the very first ingredient, replacing water unlike so many other brands. Nothing is diluted when it comes to Wild Naturals products. Try for yourself and buy the right natural!