The Top 6 Health Benefits of Manuka Honey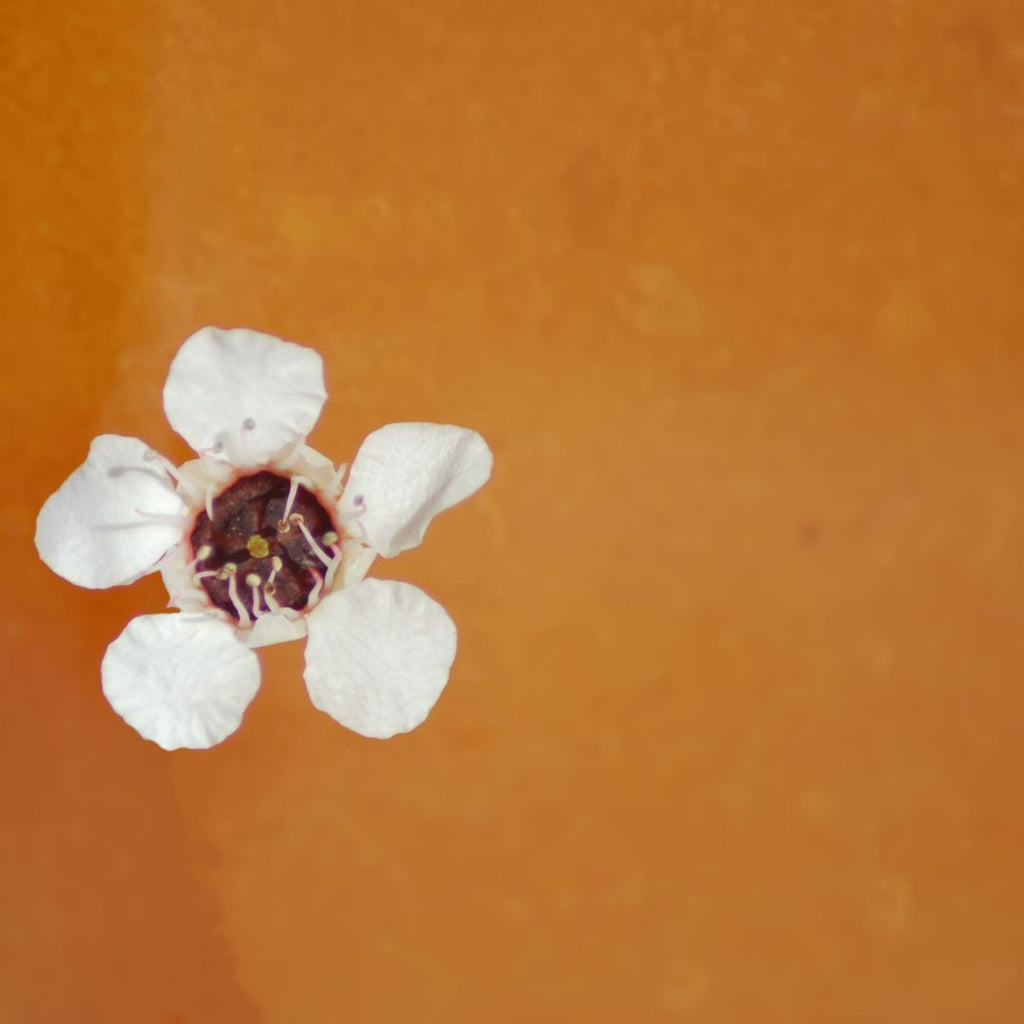 If you haven't already heard the 411 on manuka honey, then buckle up for a wild ride and a huge eye opener. It's not just from its rich, golden amber coloration or much more expensive price tag. Manuka honey is quickly becoming one of the best natural remedies for body health, medicinal purposes, and skin care. Yes, skin care!
From healing burns to banishing acne and tooth decay, manuka honey benefits extend far and wide – and still continue to be discovered. Learn how you can beef up your health with these top 6 manuka honey benefits…  
Get Ready for These Manuka Honey Benefits
Manuka honey is native to New Zealand and one area of Australia, derived from the nectar of the manuka bush flowers. It became a prominent study in the 80s and since then, the beneficial properties of the honey have expanded from industry to industry. It is utilized in different markets and fields with extraordinary results. Not only does manuka honey hold the highest levels of antimicrobial out of any honey in existence, it still retains this after the natural developing hydrogen peroxide is removed from it.
This means that bacteria doesn't stand a chance against manuka honey.
Manuka honey contains glucose oxidase, which releases hydrogen peroxide, and has significant levels of methylglyoxal (MGO), the element present in sugar that maintains healthy cells in the body. It also has components of leptosperin, vitamins C, B1, B2, minerals, trace elements, and acetylcholine. Leptosperin is a natural chemical found in manuka that is only found in this type of honey, making it the main element to identify authentic manuka honey. Acetylcholine lowers blood pressure and improves circulation.
Manuka honey is one of the best natural medicinal properties available in this day and age. Some bacteria have become immune to antibiotics but have shown defeat against manuka honey! (Wow.) It can defend against E. coli, superbugs, and sore throats. Other incredible health benefits of it are:
Treats open wounds and burns
Treats fungal skin infections
Fights tooth decay and gum disease
Aids in stomach disorders and digestion
Fights STAPH Infections (which are immune to antibiotics but not manuka honey)
Soothes eczema and psoriasis scabs/rashes/flare-ups
But most importantly, manuka honey has become a powerhouse in skin care. Yes, it is known for helping to get rid of acne and relieve eczema and psoriasis skin conditions. Not only that, but it's also rich in amino acids and stimulates collagen production, making it a potent anti-aging ingredient! On top of all of these natural wonders of manuka honey, it's a humectant, meaning it draws in moisture from the air into the skin. Part of its healing elements includes turning over acne scars or damaged tissue on the body to repair it like new!
What can manuka honey not do? It can be ingested and applied, making it a natural phenomenon unlike anything available. However, as dynamite as manuka honey is for your skin, it has just started to trickle into the beauty industry. Luckily, one brand saw the potential and amazing benefits of manuka honey and jumped onto this trend ahead of the rest!
Wild Naturals Manuka Honey Skin Care Products
While beauty industry brand favorites have yet to launch skin care products with manuka honey, Wild Naturals has headed the front line of manuka honey skin care for a while now. With a whole line of face, body, and hair products featuring manuka honey, Wild Naturals saw the need and the wonderful results of this nectar and knew it had to be bottled for consumer use. And it's not just manuka honey that has been utilized for ultimate skin care health at Wild Naturals!
Each product is pH balanced for your skin and it proudly made without mineral oil, petroleum, fragrance, dyes, preservatives or phthalates. The key ingredients alongside manuka honey are ale vera, shea butter, carrot seed oil, coconut oil, hemp seed oil, and cehami flower extract. Each holds specific healing and nurturing properties to rejuvenate your skin and return it to that young, radiant, healthy and glowing state it once was in!
Who doesn't want that from a natural skin care line!? 
To discover the full benefits of Wild Naturals skin care, visit the online store and reap the rewards of manuka honey ahead of everyone else!