How to Avoid Dry Skin in the Dead of Winter & GLOW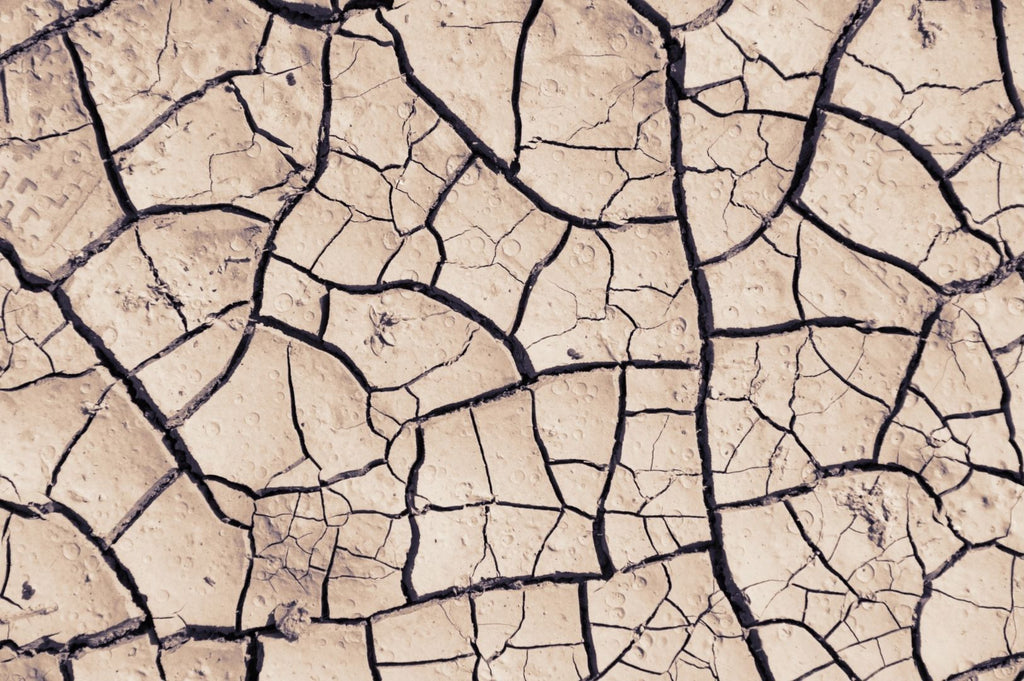 Let's look at where we are with the season and our skin. It's the dead of winter. Snowstorms and plunging temperatures are running rampant across the US. Your skin is constantly being zapped of moisture left and right with the frigid cold and the blasting heat inside! And let's be honest. Normal moisturizers and drugstore 1-minute hydrating face masks are just not going to cut it right now. So, what will help bring back that desperately needed hydration for your skin?
An expensive face cream that costs almost $200? $400? The $1000 Guerlain face cream that Kim Kardashian uses?
Thankfully, this is where we have good news for you and it's only two words: manuka honey! Keep reading to see how this natural ingredient can save your skin this winter…
How Manuka Honey Hydrates 100x More Than Other Ingredients
It's not often that the word honey gets associated with hydration. However, applying skincare that is rich in manuka honey, the raw nectar found from bees pollinating from the manuka bush blossoms native to New Zealand, has become a skin care ingredient goldmine! Firstly, manuka honey has way more benefits than most any other natural ingredient that you can find in skin care right now.
Just some of these incredible benefits include its natural antibacterial properties, such as hydrogen peroxide and methylglyoxal; both are highly combative against skin problems like acne. Another miraculous benefit is how it's been known for treating eczema, psoriasis and even rosacea.
Plus, it's a huge natural anti-inflammatory, resulting in soothed and calm skin (something that you can't say often during winter for many people). The anti-aging benefits of manuka honey are another prominent property that has consumers diving for skincare that has the honey in its ingredients.
Manuka honey, believe it or not, helps promote the production of collagen and amino acids in skin cells, creating firmer, plumper, and fewer wrinkles. Manuka honey is a natural answer to younger looking skin without needles, surgery, or pricey face creams or serums!
Lastly, manuka honey is very hydrating and gives your skin a natural burst of moisture to lock in and replenish your skin. It's a natural humectant, meaning it draws in moisture for the skin where it would otherwise be lacking! Therefore, harsh winters and dry skin can no longer be a problem and instead, your skin will be protected with deep hydration thanks to manuka honey!
Wild Naturals Manuka Honey Products
At Wild Naturals, we saw the unending benefits and results of routinely adding manuka honey into a beauty regimen. Healthy skin by natural products is our goal and therefore we created a full line of manuka honey products. Shampoo, conditioner, body wash, face wash, face cream, and body cream all featuring a concentrated batch of manuka honey in each. On top of the anti-aging glory that is manuka honey, there are a handful of plant-based ingredients with incredible benefit s to match. These are:
Aloe Vera – this is our alternative to water, which is what other beauty products list as their first ingredient. Aloe Vera is full of minerals, vitamins, and deeply hydrates.
Shea Butter – this oldie but goodie ingredient is another anti-aging goldmine and has been used for hundreds of years to protect the skin.
Carrot Seed Oil – this extract contains rich fatty acids, antioxidants and greatly benefits skin firmness and younger-looking skin.
Coconut Oil – just like manuka honey, this product is a wonder both inside and out. It has highly penetrative qualities and is very moisturizing.
Hemp Seed Oil – filled with fatty acids and increases blood flow, it has been proven to improve skin elasticity, reduce redness, and treat many skin conditions.
Cehami Flower Extract – a native Australian flower, it has potent anti-inflammatory and cellular regenerating properties, as well as 3 times more effective than Aspirin as an analgesic.
With this unique array of natural ingredients, you can surely be comforted that your skin will be brimming with radiance, collagen, and protective, hydrating properties! Say goodbye to flaky, dry skin and hello to glowing skin even in the winter months that will thank you for taking such good care of it! This also stems from Wild Naturals products containing no parabens, mineral oil, or harsh chemicals!
Visit the Wild Naturals online store today to try out the full line of manuka honey skincare for hydrated skin that lasts!