Sodium Hyaluronate vs Hyaluronic Acid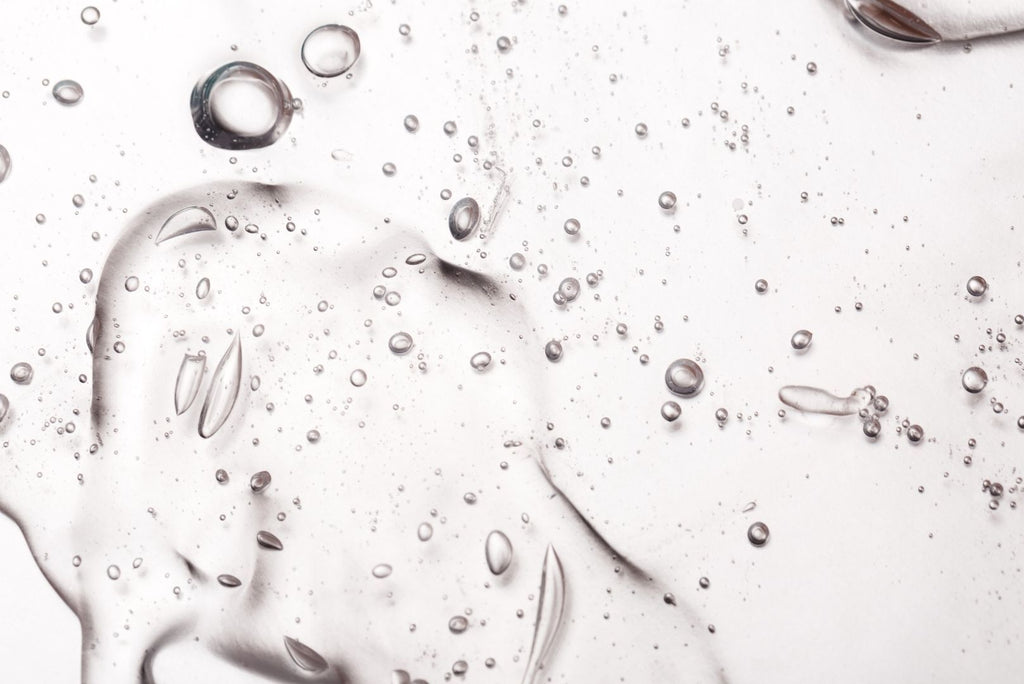 Hyaluronic acid is a natural component found in the body, and especially in the skin and connective tissues. It plays a critical role in attracting and maintaining skin's moisture and as such, can be found in a wide range of skin care products. Sodium hyaluronate is a derivative of hyaluronic acid, and while both are similar in terms of benefits, there are key differences between the two.
Let's take a look at which one is best for your skin…
What Is Sodium Hyaluronate? 
Sodium hyaluronate is a sodium salt that's been synthesized to form smaller molecules for stability and oxidation resistance. This smaller molecule weight enables greater penetration and hydration at deeper levels. It is used in various forms for medicinal purposes as well as cosmetic skin care products. 
Sodium hyaluronate is a key ingredient in multiple skin care products as it offers superior hydration by drawing in moisture to deeply hydrate and plump skin, and support collagen. 
Sodium hyaluronate can be found in a range of skin care products including serums, creams, gels, lotions and face washes. Different formulas are available for both the face and body. 
What's the Difference Between Sodium Hyaluronate and Hyaluronic Acid? 
The main differences between sodium hyaluronate and hyaluronic acid is that the former is of smaller molecular weight and is water-soluble, allowing for deeper penetration and greater moisture retention.
While both provide similar benefits, this difference in molecular weight results in different mechanisms of action: sodium hyaluronate works deep within the layers of skin to hydrate while hyaluronic acid's larger molecular size rests on the surface skin and protects from water loss. Both support collagen via increased water retention which enables collagen to stretch without breaking.
Another difference is that sodium hyaluronate is less susceptible to oxidation, therefore it's more stable.
Both are found within skin care products and prized for their hydrating, plumping and anti-aging benefits. For optimal results, you can also purchase skin care products that contain both sodium hyaluronate and hyaluronic acid; combined you can benefit from their individual characteristics.  
Sodium Hyaluronate Skin Care Benefits 
Sodium hyaluronate has multiple skin care benefits to plump up and revitalize skin, fight the signs of aging and support skin health.
1. Hydrates Skin Without Clogging Pores
Sodium hyaluronate boosts hydration in skin; its small molecular size enables it to penetrate within the deeper layers of skin between connective tissues, to effectively absorb and retain moisture. This action eliminates dryness and flaking, improves skin firmness, and reduces the look of fine lines and wrinkles. 
In one study examining the effects of creams, serums and lotions containing sodium hyaluronate, researchers found skin was significantly hydrated, smoothed, and elastic at 2, 4 and 8 weeks of treatment. The researchers confirmed the link between smaller molecular weight and greater hydration.
Lastly, sodium hyaluronate is non-greasy and noncomedogenic, so it won't clog pores.
2. Smooths Wrinkles and Fine Lines 
Sodium hyaluronate is a powerful humectant and can draw and retain moisture within the skin.
This increased moisture plumps the skin to smooth lines and wrinkles, helps prevent future lines from forming, and has been proven to be an effective anti-aging treatment. In one study examining several types of hyaluronic acid, researchers found the low-molecular weight of sodium hyaluronate improved both skin moisture and elasticity, and significantly reduced wrinkle depth.
3. A Word About Acne
Acne is notoriously difficult to treat, and many people with acne-prone skin are typically using one or more medicated skin care products to treat their symptoms. However, an unwanted side effect of these treatments is dry and irritated skin.
When skin is too dry, it can overproduce oil in an attempt to compensate, resulting in excess oil and more breakouts. 
Sodium hyaluronate is considered safe for all skin types and since it is particularly gentle, can benefit acne-prone skin: it can counteract dryness by stabilizing moisture levels, and won't add to the frequency of breakouts as it doesn't block pores.
Skin care Uses & Related Ingredients
Sodium hyaluronate can be found in a range of skin care products including face washes, toners, serums, lotions, gels and creams; there are also under-eye formulations. You can also choose among products that are designed for either facial or body use.
These skin care products can reduce dryness, redness and inflammation by increasing moisture and strengthening collagen. Healthy skin will appear more smoother and plumper; lines and wrinkles will be less pronounced.
Products that have sodium hyaluronate as the primary ingredient often have additional ingredients to achieve greater results such as:
Collagen, which also has water-binding properties
Glycerin to smooth an moisturize skin 
Vitamin A for its anti-aging and collagen-boosting benefits
Vitamin C for its anti-aging and wound-healing properties 
Vitamin E to nourish and protect the skin 
Takeaway 
Sodium hyaluronate is the synthesized, salt form of hyaluronic acid. While it can provide the same benefits as hyaluronic acid, it does so via a different mechanism of action; by penetrating deeply within the skin due to its small molecular weight.
It can attract and bind to water and maintain this moisture within the deeper layers of the skin. This hydrates the top layers, supports collagen and effectively firms and strengthens skin; this plumps the skin and improves the look of fine lines.
Depending on your needs, you can choose among a range of topical skin care products with sodium hyaluronate, or you can opt for powder form or oral supplements. You can also gain greater results by choosing a topical containing additional active ingredients such as glycerin to hydrate and smooth skin, and Vitamin E to nourish and protect.
For natural skin care brimming with sodium hyaluronate and other incredible ingredients for your skin, check out Wild Naturals today!