Give Your Skin Some TLC with Manuka Honey in 3 Different Ways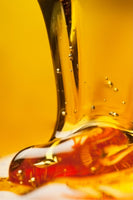 Does your skin need some TLC? We're all with you there! Between wearing masks, stress, greasy foods, makeup, and now with summer around the corner, our skin is having a rough ride. While facials are great, if you need something amazing for at home, then look no further!
You may be surprised to learn that the one ingredient you should be using every day in your skin care routine is this: manuka honey.
Manuka Honey for Skin Care
Manuka honey is one of the fastest trending medicinal and skincare ingredients on the market. Manuka honey is from the manuka plant, originated in New Zealand and Australia, which is pollinated by bees from the flowers on the bush. There are several textures to manuka honey, depending on its usage and packaging. Raw, processed, or even the pollen buds are available, and each helps in multiple health factors.
Manuka honey is produced by bees that feed on the manuka shrub of New Zealand's remote North Island. Alternatively, raw honey is packed with vitamins B, C, and live enzymes. Here is a breakdown of what manuka honey can actually do for your skin and it's wide versatility:
Heals acne: Due to its anti-inflammatory properties, manuka honey reduces redness and heals congested or inflamed skin and eczema. Additionally, Manuka oxygenates pores to draw out bacteria, drastically improving acne-prone areas.
Repairs skin: Manuka promotes skin regeneration, repairs cellular damage and lessens scarring.
Hydrates: When applied to your skin, manuka will hold in moisture and absorb moisture from the air for a dewy, glowing complexion.
Anti-aging: Because of its moisturizing properties, manuka retains moisture without making skin oily, the first step in wrinkle-free skin. It also inhibits MMP, a group of enzymes that destroy collagen.
As an added bonus, here some tips and ways of using raw manuka honey for DIY skin care:
A Mask: My favorite way to use manuka is to mix it with cinnamon and apply it as a mask. Steam your skin, pay dry and apply a thin layer of manuka blended with a pinch of cinnamon. Leave on for 20 minutes and gently wipe off. Close pores after by rinsing with cold water. Use the same mixture as a spot treatment and leave on overnight to see blemishes disappear.
A Cleanser: Add a few drops of hot water to a quarter-sized dollop of manuka and cleanse massage around your entire face for three minutes (make sure you're not wearing any makeup). Gently wipe off with a washcloth or sponge for extra exfoliation.
A Dark Spot Treatment: To fade acne scars, brighten and resurface the skin, mix a quarter-sized dollop of manuka, fresh-squeezed lemon and a teaspoon of organic cane sugar. Massage mask into steamed skin and allow the mixture to work its magic for 20 minutes. Rinse and close pores with cool water.
Manuka Honey Products from Wild Naturals
Manuka honey uses are endless, no matter if you are ingesting it or applying it to your skin. Not only are the results of manuka honey terrific, but the fact it's a natural ingredient is alone reason enough to be adding it to your shopping cart. Natural has made its way back to store shelves and for the best. After decades of adding harsh chemicals and preservatives into skin care lines, brands are slowly and steadily changing their methods.
At Wild Naturals, the key ingredient in every product is manuka honey, so that you can use it in an easier, less sticky way every day to continue its wonderful properties for your skin! With beneficial, Earth made ingredients like, shea butter, carrot seed oil, coconut oil, hemp seed oil, and cehami flower extract, on top of manuka honey, these all have profound qualities that will have your skin healthy, moisturized, and glowing! Visit our shop today and try for yourself what we proudly offer with amazing results!